---
Leader of the Month for November 2004:
Zig Ziglar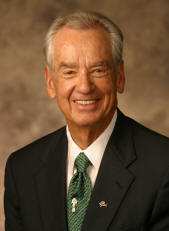 Zig Ziglar's story:
Zig Ziglar has spent his life empowering people with a message of hope. He delivers this message in the motivational stories and techniques he has offered people for improving their lives and making positive changes for themselves. Zig has reached his audiences through both his speaking and writing. As a speaker Zig has crisscrossed the globe, traveling over five million miles to spread his message of inspiration. As an author he has incited people to take action through the twenty-three books he has written, offering his insights on topics from personal growth, family, and faith to leadership, sales, and success.
The story of what Zig Ziglar is all about is best encapsulated in his narrative, "Priming the Pump." The story is published in his best-selling book See You At the Top. Zig also skillfully recounts this tale at many of his speaking engagements. To read the story, published by Pelican Publishing Company in Gretna, Louisiana, click here.
For the amazing positive leadership he has provided, the insightful wisdom he has generously shared, and his ability to help others improve their own lives, Zig Ziglar is the Leader of the Month for November 2004.
About Zig Ziglar
Author and Speaker
Currently Resides: Plano/Dallas, Texas, USA with his wife Jean
Place in the world Zig would most like to visit: The Taj Mahal
Zig's dream: to leave a legacy of hope, integrity and consistency
Zig's current personal passion: encouraging others; playing golf
Most admired leader: Jesus Christ because he led from a pure heart.
Favorite book: The Light and the Glory, by Peter Marshall and David Manuel, for its solid, well-documented historical view of the founding of America.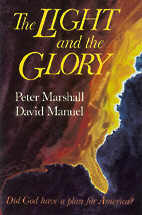 Favorite quotations: Romans 8:28, Isaiah 40:8, from The Holy Bible
Zig's leadership highlight: developing top performers in multiple fields of endeavor
John L. Caton of Health and Benefit Systems, Inc. shares the following about Zig Ziglar, "Zig has had more impact on my life than any other person. I attribute the balance in my life to thirty years of his teaching. My peace of mind has come from his consistent encouragement to know God through reading my Bible. I am fortunate to know a lot of people, and I am the happiest person I know. Thanks, Zig, for all you do. Good luck, good health, and God bless!"
Dr. A.L. "Duke" Heller D.D.S. M.S. of Westerville, Ohio, adds this about Zig Ziglar, "The Biblical principles Zig uses have worked for thousands of years. In his presentations Zig tells you how to do what he has done so effectively throughout his life. He does this by sharing the specific strategies and methods he has implemented. Zig is a man of great moral character."
For more about Zig's background and amazing life, check out Zig, the Autobiography of Zig Ziglar.
Zig Ziglar and Leadership
Books recommended for aspiring leaders:
Anointed For Business, Ed Silvoso
Developing the Leader Within You, John C. Maxwell
Emotional Intelligence, Daniel Goleman, Ph.D.
Evidence That Demands a Verdict, Josh McDowell
From Good to Great, Jim Collins
How To Be a Winner and Influence Anybody, Dr. James Merritt
Integrity Leadership, Fred Smith
In His Steps, Charles Sheldon
Kingdom Authority, Dr. Adrian Rogers
Leadership, Fred Smith
My Utmost for His Highest, Oswald Chambers
Original Intent, David Barton
The Holy Bible
The Light and the Glory, David Manuel and Peter Marshall
The Magic of Thinking Big, David Schwartz
The Man Nobody Knows, Bruce Barton
The New England Primer, Wallbuilding Press, Post Office Box 397, Aledo, Texas 76008
The Power of Positive Thinking, Norman Vincent Peale
21 Irrefutable Laws of Leadership, John Maxwell
You and Your Network, Fred Smith
Zig's message: You can have everything in life you want if you will just help enough other people get what they want.
Traits Zig considers most important in a leader: Integrity, honesty, courage, commitment, wisdom, humility, consistency, faith.
Zig's advice to aspiring leaders: Set the example; be a constant student, a "good finder" and encourager.
What and where are the best training programs for leaders? Biblically-based integrity programs; Coach John Wooden (UCLA); John Maxwell; Ken Blanchard.
Where to Go for More About Zig Ziglar
Visit the website for Ziglar Training Systems, www.ziglartraining.com.
800-527-0306 is the phone number for Ziglar Training Systems.