---
Leader of the Month for October 2004:
Michael Terrien
Michael Terrien's story:
For many years Michael operated a successful corporate experiential learning consulting firm. When his business partner sustained a serious injury, Michael was prompted to carefully examine the priorities of his life. The outcome was the founding of Play for Peaceģ, a nonprofit organization devoted to bringing together children, youth and organizations from communities in conflict, using cooperative play to create laughter, compassion and peace.
Play for Peace works for social change by eliminating the emotional and social barriers between antagonistic ethnic, religious, and racial groups. Play is the catalyst to bring members of these groups together as community institutions collaborate to train youth leaders to run play sessions for younger children. In the process of organizing, facilitating, and playing the games, adults, youth, and children discover the humanity they share across traditional lines of division. Play for Peace participants make friends with those who have long been enemies.
Since its inception, Play for Peace has touched the lives of thousands, leading over 750,000 total participants through its programs. The organization has a presence in Canada, Guatemala, India, the Middle East, South Africa, Northern Ireland, and, in the United States, in Chicago and Madison.
To support the work of Play for Peace, last year Michael Terrien pioneered a team-building extravaganza in Chicago called RUSH. This interactive event provides an amazing opportunity for team bonding and personal growth, while at the same time raising funds needed to provide the important services that Play for Peace offers in the U.S. and abroad. The next RUSH event will take place in Chicago on September 11, 2005.
Spirituality has been a major focus of Michaelís life since he started Play for Peace. For five years he has been an oblate of St. Benedictóa layman consecrated as a Catholic monk. To help with Play for Peace, Michael has sought connection with many spiritual leaders, including the Dalai Lama, who has publicly stated his support for this effort. Michaelís regular practice of contemplation and daily work for world peace keep him aware of small wonders and ultimate meanings. He speaks passionately of the interconnectedness of all things and the compassion present in the manifestation of God's divine love.
For his concern with the plight of humanity, his work to promote world peace, and the example of his leadership, Michael Terrien is the Leader of the Month for October 2004.
About Michael Terrien
President and Co-founder of Play for Peaceģ
Currently Resides: Chicago, Illinois, USA
Place in the world Michael most likes to visit: It doesn't matter where in the world I'm at because it's all an internal journey in the end.
Michael's dream: to be present in each moment and be more connected with that notion
Favorite book: the Beatitudes (from the Bible) because they're about being loving and humble (view a Flash Movie Presentation of Beatitudes)
Favorite quotations: "YES!!!" by Michael Terrien. Michael names the lyrics to Donovan's "Happiness Runs" as another favorite: "Happiness runs in a circular motion / Thought is like a little boat upon the sea. / Everybody is a part of everything anyway, / You can have everything if you let yourself be." Also, Michael mentions the lyrics to John Prine's "That's the Way the World Goes Round."
Michael has met with the Dalai Lama to discuss Play for Peaceģ. He shares the following insights about the Dalai Lama: The Dalai Lama has a very playful spirit and a real sense of himself and the yearning of the world for rekindling the relationship with what he would call Buddha Nature. He understands that there is a yearning for that which the world can not give. The Dalai Lama recognizes that Play for Peace is about beautiful action and connectionónot words ( see the letter the Dalai Lama wrote about Play for Peaceģ).
Michael Terrien and Leadership
Michael's most admired leaders: Itís the leaders that you donít know. Itís about living your life with integrity and humility and doing the right thing in the face of adversity and pain. Leaders are around us everywhere. Itís the person that stands up for the downtrodden. Itís the person that is willing to be compassionate when itís a real threat to him or her. We often times have a tendency to look at those renowned leaders who are in the public eye, but itís the everyday leaders. Theyíre everywhere if we just stop and recognize them. Itís the person that discovers their moral courage and acts on it.
Books recommended for aspiring leaders: Oh the Places You'll Go by Dr. Seuss and the story of Pinocchio because it's about integrity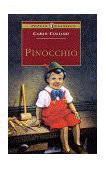 Michael's thoughts on roadblocks to universal peace: Instead of trying to unify and see the connectedness, we (as people) are always trying to differentiate. And that is what creates the tension. We're all here, so let's make this great journey together as beautiful as possible.
Traits Michael considers most important in a leader: Knowing oneself, being willing to take the necessary step even when itís scary. The capacities to be humble, to be sensitive to those around you, to let go of oneself, to listen, to be present, to be vulnerable, to serve others, and to be determined in spirit. They are the things we learned in kindergarten: to be good people and to help each other out. The leader gains self fulfillment through the act of what has been achieved for others.
Michaelís advice to aspiring leaders: Leading isnít a role or a function. It is about a way to be in the world. Others become attracted to oneís leading when they witness it. That isnít to say that there isnít formal leadership but thatís not what Iím speaking to. Itís that compass on the inside in the end. For me, itís knowing that Iím a part of something much greater.
Michael's thoughts on leadership training programs: I donít think one can be trained to be a leader. I think one discovers oneself as a leader. There are opportunities in life to grow as a human being and when you grow as a human being you grow as a leader. It is the desire to seize opportunities for growth and development as a person and synthesize those and become a better leader. Each person must follow his or her own path to becoming a better leader. Instead of relying on others to spoon feed you, it is in through the quest of living that one discovers their leadership. Sometimes, leadership emerges through cataclysmic events that provide the opportunity to discover a part of yourself and a strength in yourself that you never knew you had. Every moment we have the choice to be a leader. "How am I going to approach this?" is what we must ask ourselves.
Michael's openness to embracing different peoples and cultures is a strength of Play for Peace: Each culture has its own history and its own context and its own way of creating reality; it requires a listening and an openness to be able to hold the central truth which is Play for Peace and let people adapt it in terms of how it will work best in their social situation.
Where to Go for More About Michael Terrien