---
Leader of the Month for June 2004:
Mac Anderson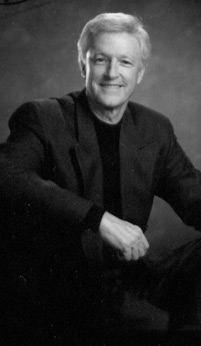 Macís story: Mac Anderson was a founder of Successoriesģ in 1985. The company gave Mac a forum to pursue his passion for collecting motivational quotes. Not only was Mac's passion fulfilled. Leaders everywhere have reaped the benefit of the exceptional products that Successoriesģ has created. Through Successoriesģ products, the books Mac authors, and the message he delivers, Mac Anderson illuminates the path that leaders should follow. Through his influence, Mac empowers, inspires, and enables leaders. Mac is a testament to leadership at three levels: personal leadership, evident in his willingness to engage in and positively touch the lives of people on a personal level; group leadership, demonstrated and conveyed in Macís energizing and insightful public speaking engagements; global leadership, as illustrated by the far-reaching influence and impact of the books he releases. Mac says that, "True success is about being fulfilled in life. It's that feeling of deep satisfaction that starts in your soul and radiates through your being." With Mac's ability to lead--and a willingness to share his insights with the rest of the world--the path to personal fulfillment becomes clear. For being out front and shining so brightly, Mac Anderson is the Leader of the Month for June 2004.
About Mac Anderson
Speaker, Author, Entrepreneur, Founder of Successoriesģ
Resides: Aurora, Illinois, USA
Favorite quote: "The quality of a person's life is in direct proportion to their commitment to excellence, regardless of their chosen field of endeavor." -Vince Lombardi
Books recommended for aspiring leaders: His offerings described below
Personal passion: Bringing ideas to life that will encourage and motivate people
Mac Anderson and Leadership
Mike Singletary, former Chicago Bears football player and member of the NFL Hall of Fame says this about Mac's ability to connect with audiences as a speaker: "A lot of speakers can talk the talk, but Mac has walked the walk. I've known him for almost 10 years and he's one of the most genuine and down-to-earth people you'll ever meet."
Macís advice to aspiring leaders: Find your true purpose in life. In order to do so, ask yourself the following questions: Who am I? What am I meant to do here? What am I trying to do with my life? How can I serve others?
Macís most admired heroes: Mother Teresa, Helen Keller, Abraham Lincoln, and Ricky Johnson
What is an action that leaders need to take to be successful? A common denominator for every successful person I've known is what I call the "and then some" ingredient. No one attains greatness simply by doing what is required; it is what they do beyond the required that takes them to the pinnacle.
Are there any maxims that have been put aside in modern times that leaders need to return to? Staying positive, which is not easy but can be done. My keys to staying positive are exercising, living with gratitude, and laughing at myself and with others.
Where to Go for More About Mac Anderson
Where can you find more about Mac, his leadership, the books he has authored, and the public speaking engagements he does?